Thank you for your report!
IMPORTANT - YOUR REPORT IS QUEUED - IT MAY TAKE UP TO 12 HOURS FOR YOUR REPORT TO SHOW ON OUR HOME PAGE (IF NOT OPTED AS PRIVATE)
If your report is poison related call 1-800-222-1222 for a free consultation with a live medical poisoning expert

Visit our learn pages for more helpful information or, email us: support@safelyhq.com
Goodbye! and best wishes in your recovery
January 26, 2021 - Luckin Coffee is a Chinese coffee chain founded in Beijing in 2017. In April 2020, the company revealed it had inflated its 2019 sales revenue by up to $310 million US dollars. This led to a crash in the stock price. Many investors suffered financial losses, and there now several related lawsuits.
Luckin Coffee Stock Fraud & Lawsuit
Recent Interesting Reports
Babyganics is voluntarily recalling two lots of 20-ounce bottles of babyganics® 20oz chamomile verbena bubble bath, due to the presence of the bacterium Pluralibacter gergoviae. The products were sold in the last two months only at select retailers in the U.S.

During internal testing related to product...

See More

shelf life across the Babyganics bubble bath line, it was discovered that two specific lot numbers of this product contained the bacterium. While infants may be more susceptible than adults, Pluralibacter gergoviae does not usually cause healthy individuals to become sick. However, it may pose a risk of infection to those who are immunocompromised or have broken or irritated skin, such as diaper rash.

The only products affected are babyganics® 20oz chamomile verbena bubble bath UPC 8 13277 01375 4 with lot codes Y314 and Y315 found at the bottom of the packaging and contained in a white plastic bottle with a green plastic lid.

The testing confirmed that no other Babyganics products contained this bacterium. Babyganics takes pride in its commitment to vigorous consumer safety standards and providing peace of mind for parents, which is why the decision was made to voluntarily recover these bottles from retailers and to proactively reach out to consumers. Consumers with the affected product will be provided with a full refund after submitting their product and contact information at the company website. Consumers who have come into contact with the affected product and aren't feeling well should contact their doctor.

Company name: Babyganics
Brand name: Babyganics
Product recalled: Chamomile verbena bubble bath
Reason of the recall: Presence of the bacterium Pluralibacter gergoviae, a bacterium
FDA Recall date: April 20, 2022

Source: fda.gov

See Less
---
---
Had a power surge this morning with a loud pop and what sounded like something was being pulled off of our house. It was our for three hours and came back on.. now it is off again.

See Less
---
---
A product being advertised on Amazon and across social media, a detachable step plate that attaches to the latching mechanism of a vehicle and rests in the door jamb, has the potential to cause severe injury or death, damage to vehicles, and potential harm to bystanders. It...

See More

poses a major fall risk, braces against a part of the vehicle that can be damaged easily, can cause broken bones and the chance of slamming the head against the vehicle and ground causing severe injury, laceration, impaction, and death from the fall. It is a direct threat to the elderly, children, and the average targeted consumer. Under no circumstances is this product ok to be selling at all. That spot of your car is not mean to hold that much weight under those circumstances. Repeated stress on that weakens it. It also pulls it out of alignment in small increments causing progressive worsening of stressors on the door hinges, the weather stripping and seals on the door from extra pressure along the bottom, and potential problems with the locking mechanism so that one day when you think it's locked it won't be. Or the latch decided to not properly catch and opens while driving. Not to mention the lack of propper safety measures for yourself in this instance alone. The step plate can easily rotate under the foot and become dislodged due to stress on the locking mechanism and pressure on the door jamb where it's not intended to be placed. Not all vehicles have the same door jamb construction either making this even more of a risk that it doesn't rest in the same way on all vehicle models posing even more threat to the user and the property around them plus the vehicle.

Perhaps even more concerning is at least one model mentions that "The wide platform of the pedal offers plenty of stability, enough room for nearly both feet, and can safely hold up to 400lbs." NEARLY both feet. This is even more concerning as it tells the consumer that you can't fully rest your entire self safely on the product as they intend you to. You can't prevent a fall if you can't even fully stand on the step. It also fails to address what size foot it is referring to in the first place. Foot sizes vary greatly. This product and all others like it being sold are extremely dangerous and are putting lives at risk and utilizing a part of a vehicle in a way strictly forbidden by vehicle manufacturers for the safety of the consumer. This may even void the warranty of the vehicle in some cases of damage.

For an example of one of the offending products you can see the following listing on Amazon.com
amazon.com

Also note in this particular version that it states it sits even higher than others like it increasing the chance and risk involved as well. The trend of these devices on social media is alarming. And the threat is great.
See the following for an example on social media: facebook.com

See Less
---
---
It's a sexual supplement, called Captain Boss Bully Ruby 10000. My wife and I both took one each. We both started shaking horribly uncontrollably, our heads started throbbing, and we started sweating profusely. I started throwing up she didn't. Both of us had problems with our eyes....

See More

Eyes were bloodshot red and super glassy. Don't know what's in those but it's nothing like the pink pussycat pill or the Rhino pills. | Symptoms: Nausea, Vomiting, Sweating, Shaking

See Less
---
---
I just opened My package and the sunglasses are in many pieces broken and I wanted to wear them next week on My trip to Annapolis to see My Granddaughter Graduate the Naval Academy

See Less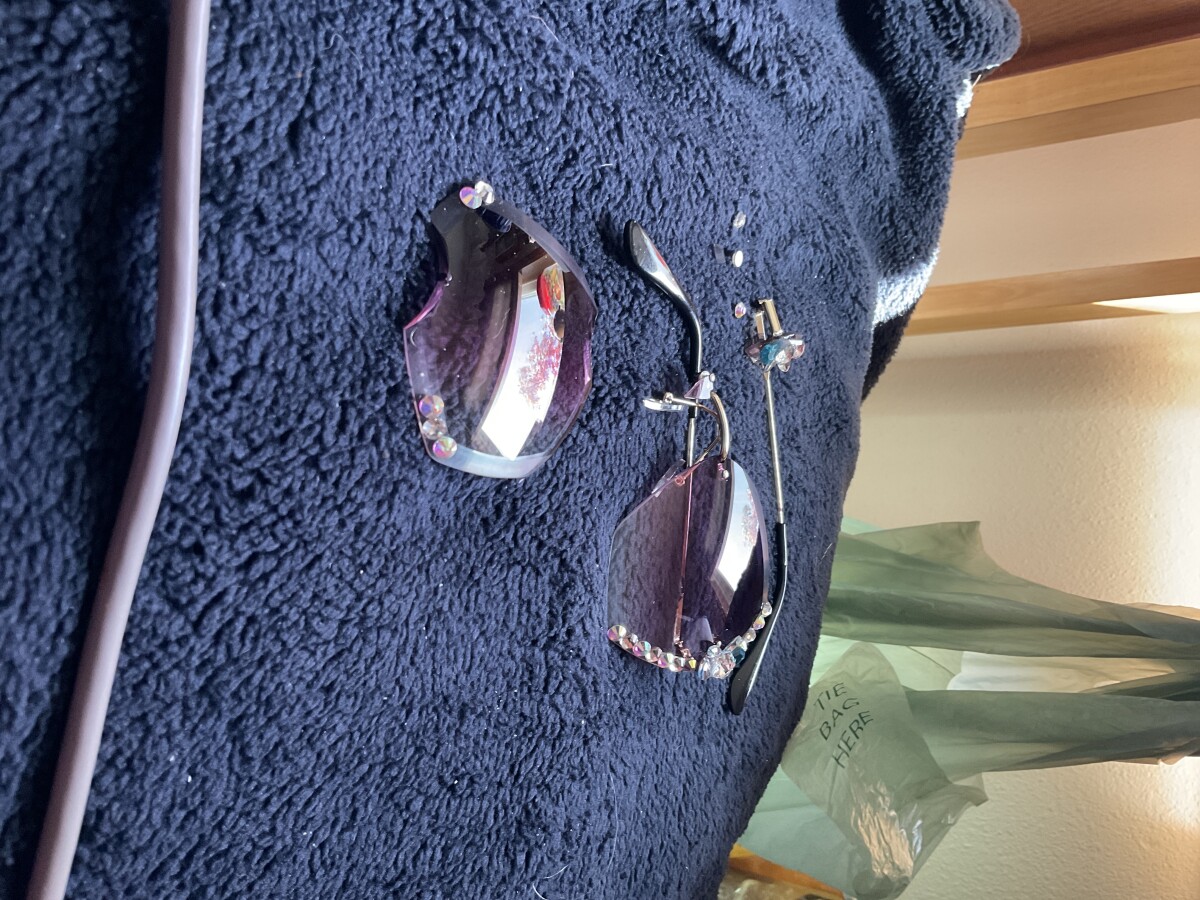 ---
---
My dog has been having seizures for 2 year's w no known cause after many tests & trips to the emergency vet. He started throwing up the peanut butter dream bones, I finally found the source of his seizures & him being not well. I am outraged...

See More

that these so called treats would be on the market! After all my family is going through. After reading how many families have lost their fur babies from these poisonous, dangerous "treat"!! There is no amount of money that could give my family our time back w the worst experience for the past 2 years!!! It's literally killing him! What's wrong w you people???.!!!!

See Less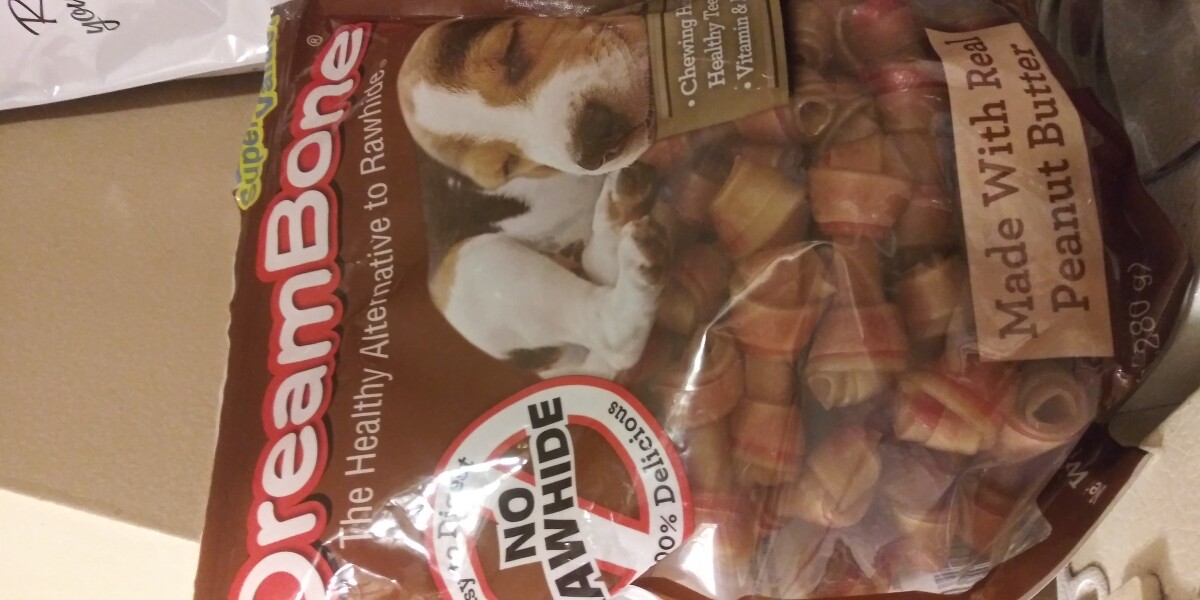 ---
---
I order an Africa fabric from amazon. it was sent to the USPS Avenel NJ location via SF Express. my package was scanned in that facility at 9.05am on 4/11/2022 until now 4/29/2022 my package is seating in that facility. I have no information. Why is my package not being delivered?

See Less
---
---
St. Paul, Minnesota, Fagron Inc. ("Fagron") is voluntarily recalling two lots of SyrSpend SF Cherry to the hospital, pharmacy, and distributor level out of an abundance of caution. The affected lots are potentially contaminated with Burkholderia gladioli.

Burkholderia gladioli is an opportunistic pathogen most commonly affecting patients...

See More

with respiratory disease. Patients with compromised immune systems such as those with Cystic Fibrosis are at higher risk. Burkholderia gladioli also can cause complications after transplants. Exposure to contaminated product could lead to adverse events, which could be severe for at-risk individuals.

Fagron has received three complaints regarding an undesirable smell associated with the product. To date, Fagron has not received any reports of adverse events related to the product being recalled. Fagron sells this product for the extemporaneous compounding of prescriptions for oral dosing. The affected lots with expiration dates are listed below.

Affected products:
Lot: A67185
Item number: 805359
Size: 500 mL
NDC number: 51552-1123-5
Expiration date: 08/31/2024

Lot: A67186
Item number: 802496
Size: 4 L
NDC number:51551-1123-9
Expiration date: 08/31/2024

Fagron has already notified its distributors and customers by phone, e-mail, and/or letter and is arranging for return of all recalled products. Hospitals, pharmacies, and distributors that possess affected product should quarantine this material and await further instructions from Fagron or Fagron's recall coordinator. Please immediately discontinue use or distribution of the recalled product. Consumers should contact their physician or healthcare provider if they have experienced any problems that may be related to taking or using this product.

This recall is being conducted with the knowledge of the U.S. Food and Drug Administration.

Company name: Fagron Inc.
Brand name: Fagron
Product recalled: SyrSpend SF 500mL and 4L
Reason of the recall: Potential contamination with Burkholderia gladioli
FDA Recall date: May 02, 2022

Source: fda.gov

See Less
---
---
Something is very wrong with the billing periods as well as the billing, my bill are always through the roof & when I'm paid up they're always sending outstanding bills & when I call they always claim I'm behind & that isn't true every month my bill...

See More

is over three hundred but my monthly usage is only one hundred so how is this even possible, I need some help here please investigate fairly & truthfully someone, I and the others who are like me thank you so much, no one is above the law & no one should be taken advantage of.

See Less
---
---
Pfizer is voluntarily recalling five (5) lots of Accupril (Quinapril HCl) tablets distributed by Pfizer to the patient (consumer/user) level due to the presence of a nitrosamine, Nnitroso-quinapril, observed in recent testing above the Acceptable Daily Intake (ADI) level.

Nitrosamines are common in water and foods, including...

See More

cured and grilled meats, dairy products and vegetables. Everyone is exposed to some level of nitrosamines. These impurities may increase the risk of cancer if people are exposed to them above acceptable levels over long periods of time.i Accupril is indicated for the treatment of hypertension, to lower blood pressure. 

Accupril is also indicated in the management of heart failure as adjunctive therapy when added to conventional therapy including diuretics and/or digitalis. Accupril has a safety profile that has been established over 30 years. To date, Pfizer is not aware of reports of adverse events that have been assessed to be related to this recall. Pfizer believes the benefit/risk profile of the products remains positive based on currently available data. Although long-term ingestion of Nnitroso-quinapril may be associated with a potential increased cancer risk in humans, there is no immediate risk to patients taking this medication. Patients currently taking the products should consult with their doctor or health care provider about alternative treatment options for them.

The NDC, Lot Number, Expiration Date, and Configuration details for these products are indicated in the tables below and photos of the products can be found at the end of this press release. The product lots were distributed nationwide to wholesalers and distributors in the United States and Puerto Rico from December 2019 to April 2022. Accupril® (Quinapril HCl Tablets), 10 mgAccupril® (Quinapril HCl Tablets), 20 mgAccupril® (Quinapril HCl Tablets), 40 mg.

NDC: 0071-0530-23
Lot Number: DR9639
Expiration Date: 2023 MAR 31
Strength: 10 mg
Configuration/ Count: 1 x 90 count bottle

NDC: 0071-0532-23
Lot Number: DX8682
Expiration Date: 2023 MAR 31
Strength: 20 mg
Configuration/ Count: 1 x 90 count bottle

NDC: 0071-0532-23
Lot Number: DG1188
Expiration Date: 2022 MAY 31
Strength: 20 mg
Configuration/ Count: 1 x 90 count bottle

NDC: 0071-0535-23
Lot Number: DX6031
Expiration Date: 2023 MAR 31
Strength: 40 mg
Configuration/ Count: 1 x 90 count bottle

NDC: 0071-0535-23
Lot Number: CK6260
Expiration Date: 2022 MAY 31
Strength: 40 mg
Configuration/ Count: 1 x 90 count bottle

Pfizer places the utmost emphasis on patient safety and product quality at every step in the manufacturing and supply chain process. Pfizer has notified direct consignees by letter to arrange for return of any recalled product.

Wholesalers and distributors with an existing inventory of the lots, listed in the table above, should stop use and distribution and quarantine the product immediately.

If you have further distributed the recalled product, please notify any accounts or additional locations which may have received the recalled product from you.

If you received free product through the Pfizer Patient Assistance Program (PAP) or the Pfizer Institutional Patient Assistance Program (IPAP), please check your stock immediately against the table above. If you have any of the affected product lots in your inventory, please follow the instructions above for returning the product to Sedgwick. Additionally, if you are aware of any patients to whom you dispensed the affected lots who still may have the product in their possession, please ask them to return the product to you.

Patients who are taking this product should consult with their healthcare provider or pharmacy to determine if they have the affected product.

Company name: Pfizer
Brand name: Pfizer
Product recalled: Accupril (Quinapril HCl) tablets 10mg, 20mg, 40 mg
Reason of the recall: Due to N-Nitroso-Quinapril Content
FDA Recall date: April 22, 2022

Source: fda.gov

See Less
---
---
Last 30 days