Thank you for your report!
IMPORTANT - YOUR REPORT IS QUEUED - IT MAY TAKE UP TO 12 HOURS FOR YOUR REPORT TO SHOW ON OUR HOME PAGE (IF NOT OPTED AS PRIVATE)
If your report is poison related call 1-800-222-1222 for a free consultation with a live medical poisoning expert

Visit our learn pages for more helpful information or, email us: support@safelyhq.com
Goodbye! and best wishes in your recovery
May 4, 2022 - Porch pirates steal packages from front doorsteps or porches, taking advantage of the growth in online shopping and home delivery. 36% of Americans have experienced package theft. Only 10% of reported thefts end in arrest, so reporting cases to the community is important.
Porch Pirate
We saw a vehicle, an older silver car(Toyota maybe) with two girls in t driving very slowly through our 7 Hills neighborhood earlier today following (from a distance) an Amazon delivery truck. The girls seemed to be examining front porches and homes. We got a photo of...

See More

the car and license plate. Is anyone there at Amazon aware of any porch thefts in the 7 Hills area today? We first noticed them as they briefly stopped in front of our home.

See Less
---
---
The tracking says it was delivered

See Less
---
---
Recent Interesting Reports
Something is very wrong with the billing periods as well as the billing, my bill are always through the roof & when I'm paid up they're always sending outstanding bills & when I call they always claim I'm behind & that isn't true every month my bill...

See More

is over three hundred but my monthly usage is only one hundred so how is this even possible, I need some help here please investigate fairly & truthfully someone, I and the others who are like me thank you so much, no one is above the law & no one should be taken advantage of.

See Less
---
---
I ordered something from MI that went to the teterboro distribution center after passing through the metro NY center, which makes no sense since the final destination is in NY. It has been sitting there for 4 days with no movement. I'm getting really nervous about whether...

See More

my package will arrive. I need what's in that box. No response to my inquiries thus far.

See Less
---
---
Babyganics is voluntarily recalling two lots of 20-ounce bottles of babyganics® 20oz chamomile verbena bubble bath, due to the presence of the bacterium Pluralibacter gergoviae. The products were sold in the last two months only at select retailers in the U.S.

During internal testing related to product...

See More

shelf life across the Babyganics bubble bath line, it was discovered that two specific lot numbers of this product contained the bacterium. While infants may be more susceptible than adults, Pluralibacter gergoviae does not usually cause healthy individuals to become sick. However, it may pose a risk of infection to those who are immunocompromised or have broken or irritated skin, such as diaper rash.

The only products affected are babyganics® 20oz chamomile verbena bubble bath UPC 8 13277 01375 4 with lot codes Y314 and Y315 found at the bottom of the packaging and contained in a white plastic bottle with a green plastic lid.

The testing confirmed that no other Babyganics products contained this bacterium. Babyganics takes pride in its commitment to vigorous consumer safety standards and providing peace of mind for parents, which is why the decision was made to voluntarily recover these bottles from retailers and to proactively reach out to consumers. Consumers with the affected product will be provided with a full refund after submitting their product and contact information at the company website. Consumers who have come into contact with the affected product and aren't feeling well should contact their doctor.

Company name: Babyganics
Brand name: Babyganics
Product recalled: Chamomile verbena bubble bath
Reason of the recall: Presence of the bacterium Pluralibacter gergoviae, a bacterium
FDA Recall date: April 20, 2022

Source: fda.gov

See Less
---
---
I order an Africa fabric from amazon. it was sent to the USPS Avenel NJ location via SF Express. my package was scanned in that facility at 9.05am on 4/11/2022 until now 4/29/2022 my package is seating in that facility. I have no information. Why is my package not being delivered?

See Less
---
---
I have had two packages that have 'gone missing' with USPS and have now had to refund customers. The packages never seem to leave NJ and both contained the same single items (a CD). The first small media mail package was sent on March 15th, 2022 -->...

See More

Departed post office in Pitman, NJ on Mar 15 --> arrived at South Jersey NJ Distribution Center March 15 @ 3:54pm --> March 19th - In transit to next facility and no updates after that. During April: spent a few calls completing the 'missing mail' forms both electronically and speaking to 'investigators' who promise to call back. When I receive call-backs it's to say that my missing mail electronic form 'wasn't fully filled out' or that 'the missing report action has not been updated' or that they are 'now pushing it forward.' No notifications from the USPS since then. My second package that I am going to have to refund the customer for was another small media mail package with CD sent April 25th 2022 --> USPS in possession from Sewell NJ --> April 25 2022 Departed Post Office Sewell NJ --> April 29 2022 "In transit, arriving late". It is now May 17th and still no package to the customer.

See Less
---
---
Natural Organics, Inc., is voluntarily recalling four lots of NaturesPlus Keto Living Sugar Control Capsules 90 count, because it was found to contain gluten. People who have allergies to wheat or gluten run the risk of serious or life-threatening allergic reactions if they consume these products. There...

See More

have been no reported incidents of illness or adverse reactions in connection with these products to date.

Individuals with Gluten intolerance may experience minor to severe reactions after consuming this product. This could include upset stomach, diarrhea, fatigue, skin reactions and more. It was discovered during routine testing that the product contains gluten. It was subsequently discovered that a raw material that is normally gluten free tested positive for gluten.

Gluten is a general name for the proteins found in wheat (wheatberries, durum, emmer, semolina, spelt, farina, farro, graham, KAMUT® khorasan wheat and einkorn), rye, barley, and triticale – a cross between wheat and rye.

The listed products were distributed nationwide to consumers, retail stores and to the following foreign countries: Kenya, Spain, Trinidad, United Arab Emirates, and the United Kingdom. The capsules are packaged in white jars and black caps; with labels having orange, white and black print bearing the product codes, lot numbers and "Best By" or "BBE" (Best Before End) dates are printed on the bottom of the bottle.

The lots affected are:

- NATURES PLUS KETO LIVING SUGAR CONTROL CAPSULES, 90 CAPSULES, Product No. 82004, UPC Code 097467820043, Lots 1362073, Best By 10/2025 and 1365200, Best By 10/2025
- NATURES PLUS KETO LIVING SUGAR CONTROL CAPSULES, 90 CAPSULES, Product No. Ue82004, UPC Code 097467820043, Lots 1361754, BBE 10/2025 and 1364325, BBE 10/2025

Consumers who may have purchased affected lots of NaturesPlus Keto Living Sugar Control Capsules are advised to return them to the place of purchase. No other Natural Organics, Inc. products are affected by this recall. Natural Organics, Inc. has removed all affected products within existing inventory.

This voluntary recall is announced in accord with FDA guidelines. We are initiating recall notices to our accounts and consumers who received inventory of the recalled products with instructions for returning the recalled products and for notifying their customers of the recall. Consumers with questions may contact the company Monday – Friday, from 8:00 am to 4:30pm EDT.

Company name: NATURAL ORGANICS, INC
Brand name: NaturesPlus
Product recalled: Keto Living Sugar Control Capsules
Reason of the recall: Undeclared Gluten
FDA Recall date: May 06, 2022

Source: fda.gov

See Less
---
---
Heartland farms about dog food I purchased. I bought the big bag of heartland farms dog food yesterday and tonight my dogs got sick and got diarrhea | Symptoms: Diarrhea

See Less
---
---
I just opened My package and the sunglasses are in many pieces broken and I wanted to wear them next week on My trip to Annapolis to see My Granddaughter Graduate the Naval Academy

See Less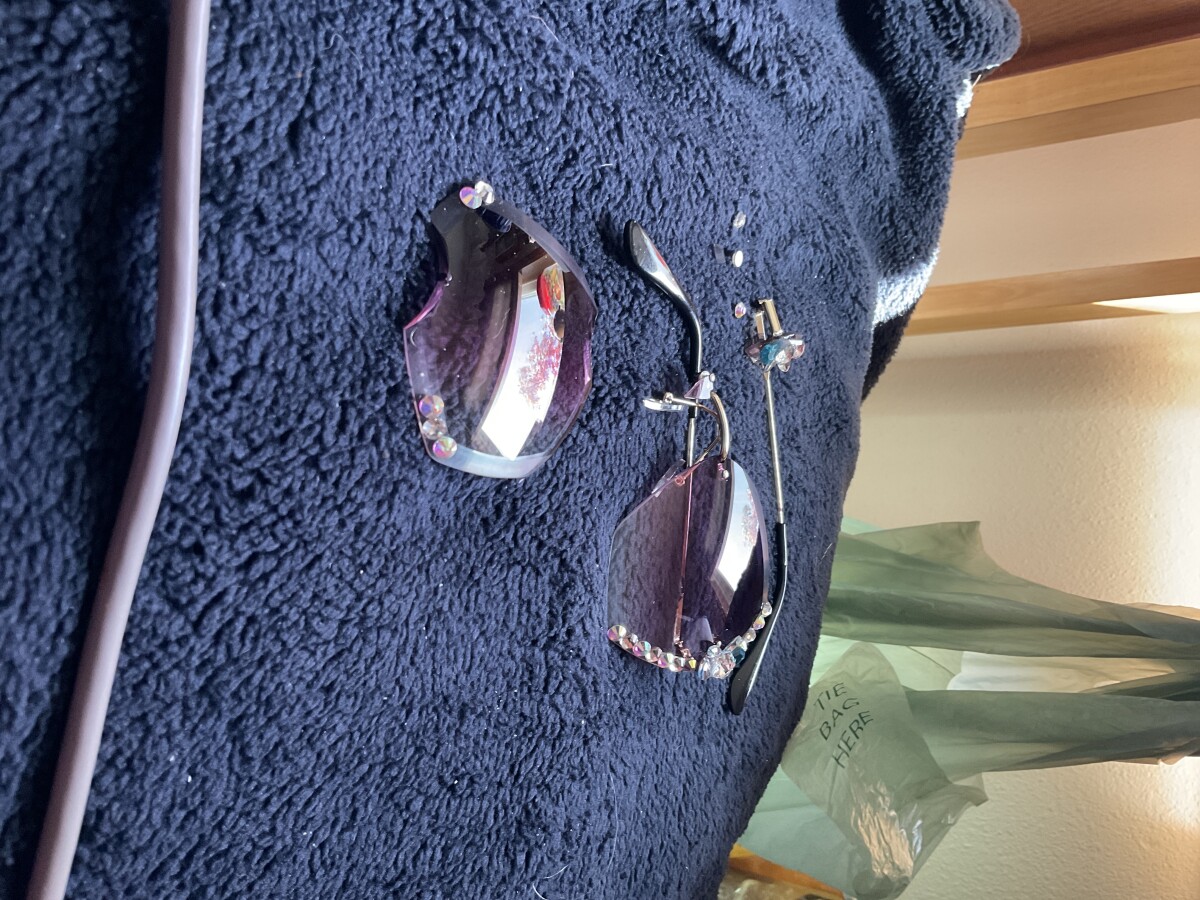 ---
---
It's a sexual supplement, called Captain Boss Bully Ruby 10000. My wife and I both took one each. We both started shaking horribly uncontrollably, our heads started throbbing, and we started sweating profusely. I started throwing up she didn't. Both of us had problems with our eyes....

See More

Eyes were bloodshot red and super glassy. Don't know what's in those but it's nothing like the pink pussycat pill or the Rhino pills. | Symptoms: Nausea, Vomiting, Sweating, Shaking

See Less
---
---
A product being advertised on Amazon and across social media, a detachable step plate that attaches to the latching mechanism of a vehicle and rests in the door jamb, has the potential to cause severe injury or death, damage to vehicles, and potential harm to bystanders. It...

See More

poses a major fall risk, braces against a part of the vehicle that can be damaged easily, can cause broken bones and the chance of slamming the head against the vehicle and ground causing severe injury, laceration, impaction, and death from the fall. It is a direct threat to the elderly, children, and the average targeted consumer. Under no circumstances is this product ok to be selling at all. That spot of your car is not mean to hold that much weight under those circumstances. Repeated stress on that weakens it. It also pulls it out of alignment in small increments causing progressive worsening of stressors on the door hinges, the weather stripping and seals on the door from extra pressure along the bottom, and potential problems with the locking mechanism so that one day when you think it's locked it won't be. Or the latch decided to not properly catch and opens while driving. Not to mention the lack of propper safety measures for yourself in this instance alone. The step plate can easily rotate under the foot and become dislodged due to stress on the locking mechanism and pressure on the door jamb where it's not intended to be placed. Not all vehicles have the same door jamb construction either making this even more of a risk that it doesn't rest in the same way on all vehicle models posing even more threat to the user and the property around them plus the vehicle.

Perhaps even more concerning is at least one model mentions that "The wide platform of the pedal offers plenty of stability, enough room for nearly both feet, and can safely hold up to 400lbs." NEARLY both feet. This is even more concerning as it tells the consumer that you can't fully rest your entire self safely on the product as they intend you to. You can't prevent a fall if you can't even fully stand on the step. It also fails to address what size foot it is referring to in the first place. Foot sizes vary greatly. This product and all others like it being sold are extremely dangerous and are putting lives at risk and utilizing a part of a vehicle in a way strictly forbidden by vehicle manufacturers for the safety of the consumer. This may even void the warranty of the vehicle in some cases of damage.

For an example of one of the offending products you can see the following listing on Amazon.com
amazon.com

Also note in this particular version that it states it sits even higher than others like it increasing the chance and risk involved as well. The trend of these devices on social media is alarming. And the threat is great.
See the following for an example on social media: facebook.com

See Less
---
---
Last 30 days